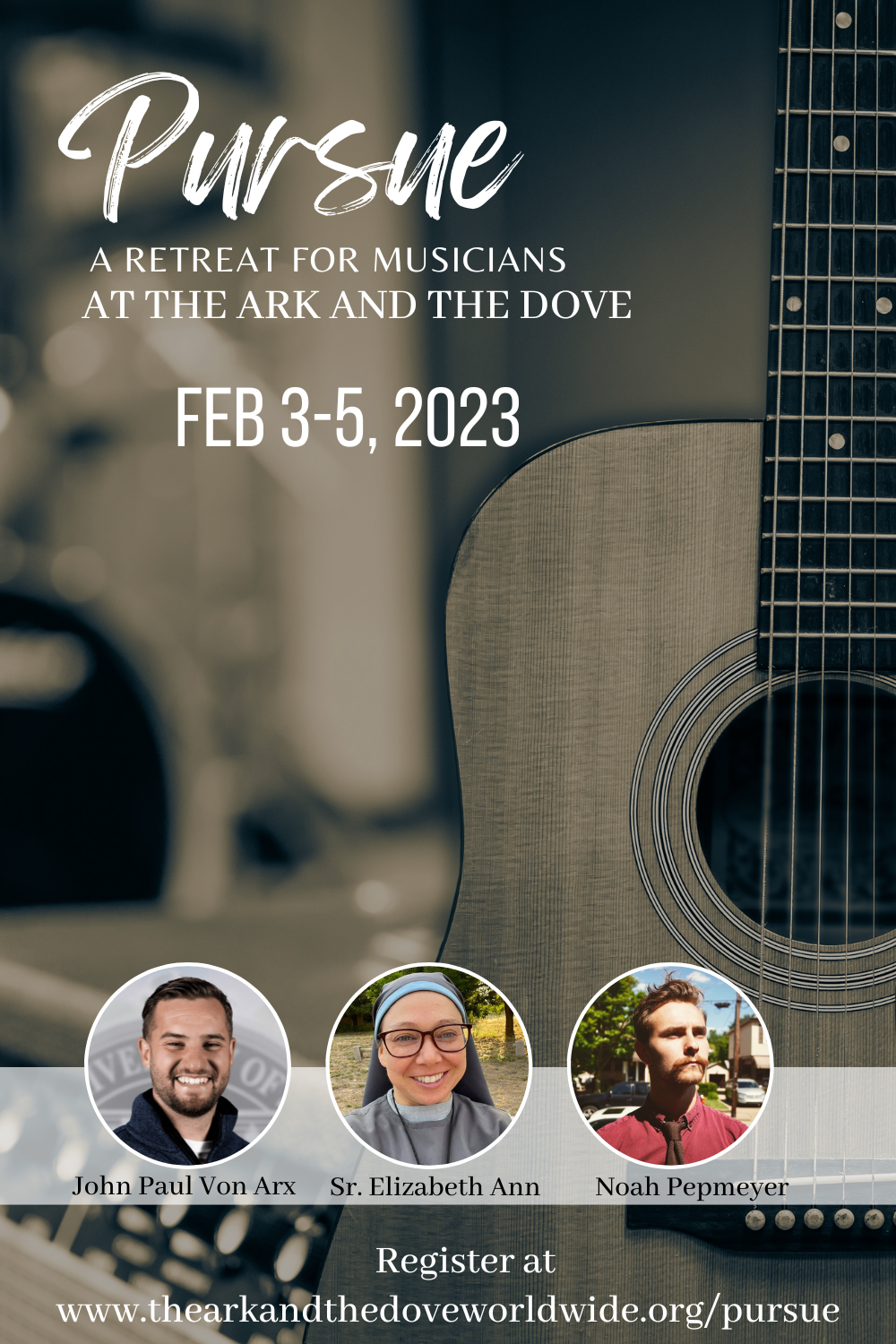 Join The Ark and The Dove for our first ever Retreat for Musicians!
All musicians, worship leaders, and vocalists are invited to come and experience the grace of renewal. 
Featuring Sister Elizabeth Ann Dockery, John Paul Von Arx, and Noah Pepmeyer, you will receive deeper formation in your ministry; unique talks created for musicians; and the opportunity to pray and fellowship with other worship leaders. 
Want more information? Email us at info@thearkandthedoveworldwide.org 

2023 Pursue: Retreat for Musicians