Registration is FULL. We hope you can join us next year!
And sign up for our email list!
Únase a las mujeres de Behold: Visio Divina y de The Ark y The Dove mientras nos asociamos para presentar nuestro primer Retiro de Mujeres de Adviento.
"Waiting: Trusting in God's Promises" Advent Women's Retreat will be held on Saturday, December 4th, 2021 from 9am-4pm.
This retreat is open to all women, and is IN PERSON at The Ark and The Dove, Home of Baptism in the Holy Spirit! 
Este será un día de oración, compañerismo, feminidad y belleza mientras nos reunimos para meditar en el gozo que viene al esperar y confiar en las promesas de Dios. 
Únete El arca y la paloma y He aquí Visio Divina para un día de oración, reflexión y compañerismo durante este tiempo de Adviento.   Mirad is an organization devoted to helping women come to a deeper understanding of their dignity through prayer and sacred art.  This day will begin with a talk by Katie Woltornist, the founder of Behold Visio Divina, on the theme of "Waiting: Trusting in God's Promises.'  Our day of reflection will also have time for confession, Adoration, a journaling workshop, and small group discussion.  If you are desiring some time to intentionally focus on your faith life this Advent, sign up here and join us for this special event!
Fecha: December 4, 2021
Hora: 9am ET – 4pm ET
Ubicación: El arca y la paloma
10745 Babcock Blvd
Gibsonia, PA 15044
09 a.m Sesión 1
10:00 a.m Masa
11:00am Sesión 2
12:00 pm Almuerzo
13:00 Sesión 3
2:30pm Holy Hour with Confessions
4:00pm Conclusión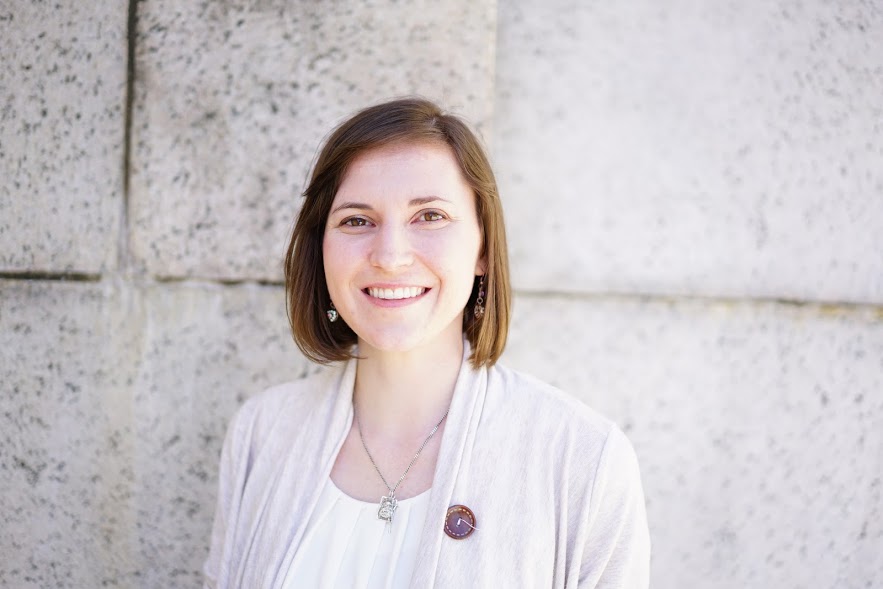 Katarina Woltornist
Katie is a New Jersey native now living in Alexandria, VA.  She is the founder of He aquí Visio Divina, a ministry that helps women understand their dignity through pondering the feminine genius of Mary in art. Through books, group formation, online community, and workshops,  Behold gives women the opportunity to grow in their relationship with God and one another. Currently, Behold has five published books and has groups both within the United States and internationally.
Katie received her undergraduate degree in Theology from Catholic Distance University. Her talks and workshops have been featured in multiple venues, such as the Frassati Fellowship of New York City, the Edith Stein Project, and the GIVEN Institute. Katie speaks often on the topics of: Prayer, Theology of the Body, Beauty, Healing through Art, and the Feminine Genius.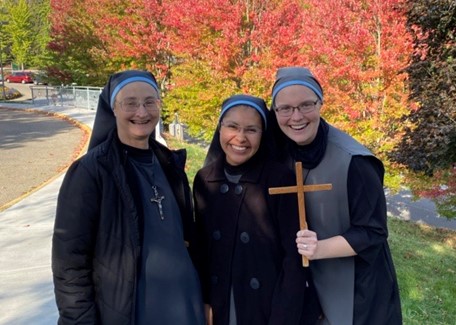 Discípulos del Señor Jesucristo
los Hermanas DLJC son religiosas franciscanas, carismáticas y católicas. Estas Hermanas son apasionadas por la evangelización y viven con alegría en la libertad de Jesucristo. Las Hermanas actualmente sirven como Administradoras de La Centro de retiro Ark and The Dove en Gibsonia, PA
Llamados a dar testimonio del Evangelio, Discípulos del Señor Jesucristo Trate de atraer a todas las personas a una relación personal con Jesús a través del poder transformador del Espíritu Santo. Esto fluye de una vida profunda de oración, alabanza y conversión continua en un compromiso amoroso unos con otros.
Registration: $50
(Includes lunch, provided by Nature of Fire Evangelization Team)
¿Tiene preguntas? Envíe un correo electrónico a la hermana Marie Fidelis al info@thearkandthedoveworldwide.org.
¡Nos encantaría saber de usted!
Registration is FULL. We hope you can join us next year!
Follow us on social media: www.facebook.com/thearkandthedoveworldwide