编队计划概述
由"方舟"和"鸽子全球"组织提供的"方舟和鸽子组建计划"是一项旨在促进天主教魅力复兴会成员的精神和智力组建的倡议。该课程面向所有寻求更深入地了解天主教的超凡魅力的人,该课程将以天主教书籍,文献和其他资源的讨论和解释为特色,以促进对这些教义的理解和融入教会生活。该方案是从内部加强天主教魅力复兴的角度提出的,也为整个教会的教育提供了条件。
Upcoming 2022 Courses
in the Online Formation Series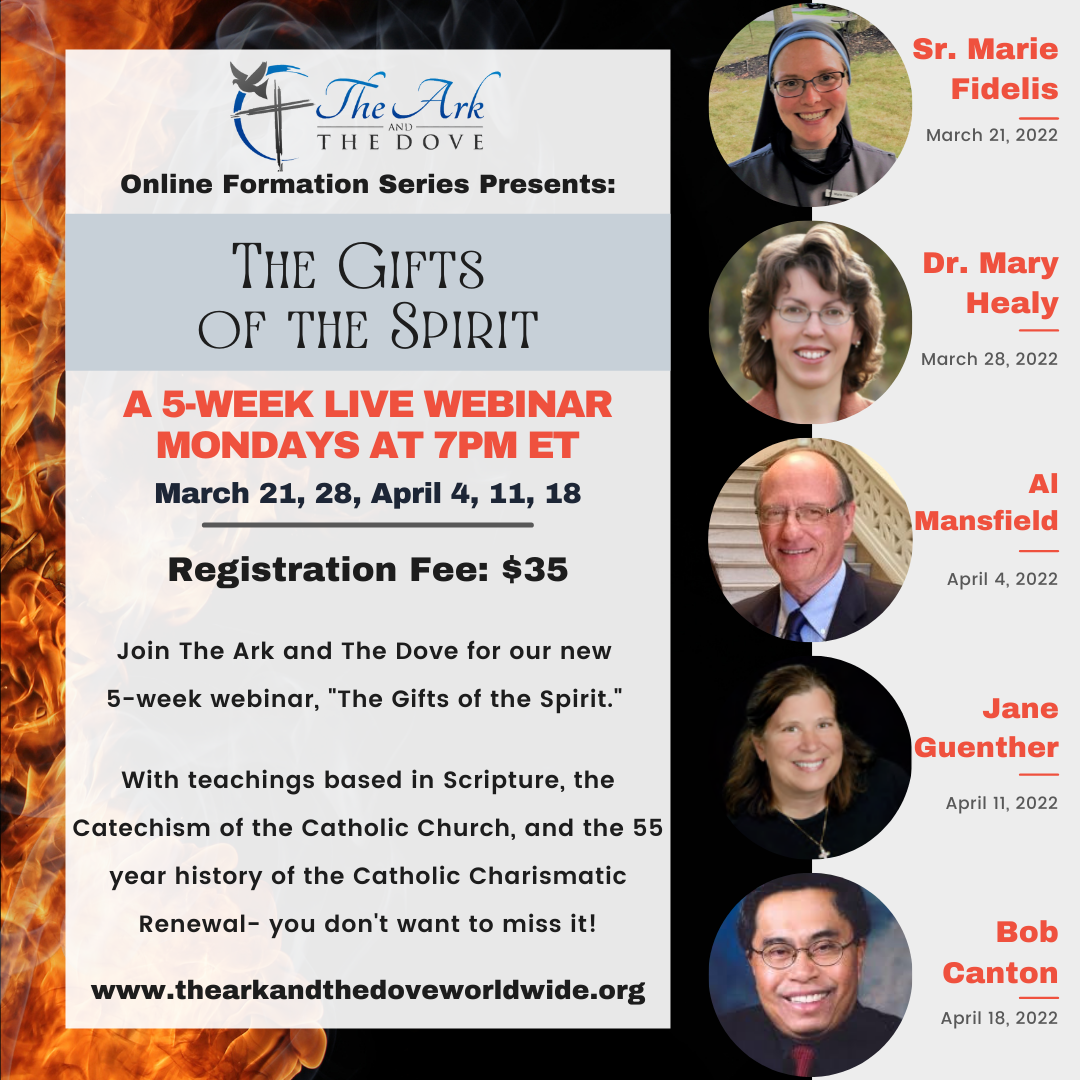 The Gifts of the Spirit
Join Sister Marie Fidelis as we explore the Charismatic Gifts of the Spirit, listed in 1 Corinthians 12. The teachings will be presented in the context of the Scriptures, the Catechism of the Catholic Church, and the 55 year legacy of the Catholic Charismatic Renewal. 
Those who register will have access to the LIVE sessions presented on Mondays at 7:00pm ET.
Can't attend the live session due to a schedule conflict?
All registered participants will receive a weekly email with the recorded session!
(Please note: This course is being offered in English.)
Have questions? Send us a message below!