Through reclaiming the historic site of the "Duquesne Weekend", The Ark and The Dove, home of Baptism in the Holy Spirit, we seek to foster unity with those who have received this outpouring and to extend that grace for generations to come.
.
Full vision statement of The Ark and The Dove Worldwide
ICCRS Donates Cross of the Renewal
For the 50th Anniversary Celebration,
ICCRS commissioned the statue of the Cross of the Renewal
which was dedicated on the morning of February 18, 2017.
Read more...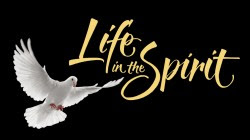 Our third reflection in our lead-up to our Jubilee Pentecost Celebration is from Andres Arango. In his reflection on New Life in the Spirit, he writes "Usually, when people ask me, "What is the Catholic Charismatic Renewal?", I reply: "It is a style of life". It is...
read more