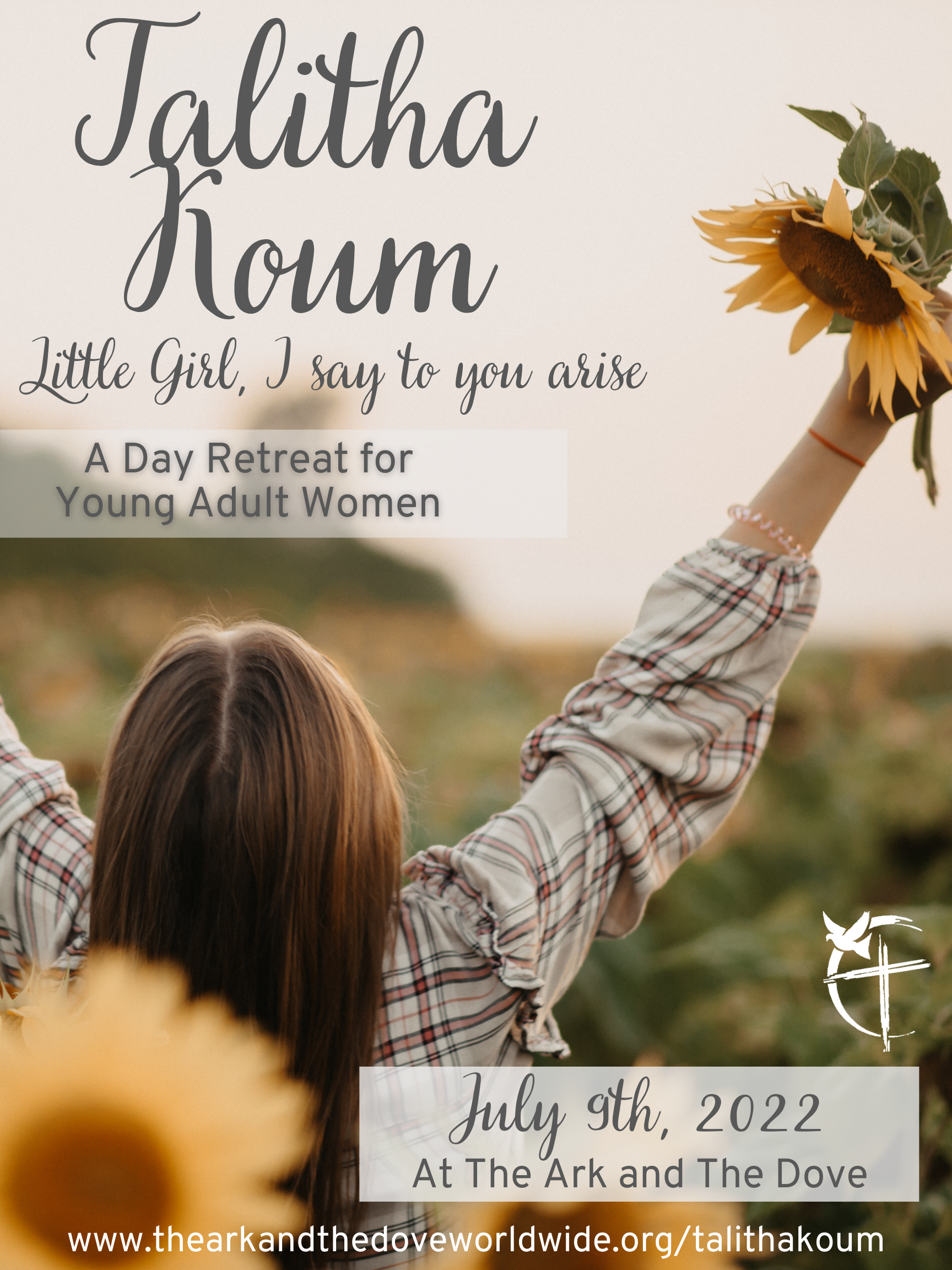 Retreat Start Time: Saturday, July 9th at 10:00 AM       Retreat End Time: Sunday, July 9th at 8:00 PM
 This retreat has it all! You will experience inspirational talks, Saturday Vigil Mass, guided Holy Hour, holy sisterhood, good food, renewal, and a place to search your heart in the Heart of God.

Talitha Koum - Girl's Day!
This is the registration for the Talitha Koum - Young Adult Women Day Retreat!

Who may attend the retreat?
This retreat is for non-married young adult women, ages 18-35.
Is there any financial aid available?
If you are unable to afford the registration fee, and would like to request a scholarship to attend, please contact us! We will try our best to help arrange financial assistance so that you are able to attend. Contact us at info@thearkandthedoveworldwide.org
Is this a discernment retreat? What does that mean?
This retreat is meant to be for any young adult women seeking God's will. While there will be the opportunity to engage with Religious Sisters, this retreat is not only for discernment of religious/consecrated life. Talk themes include "Restoring Your Heart," "Where are you going?," "Vocation: A Path to Heaven," "Sisterhood," and more. If you are a non-married young adult looking for a deeper relationship with Jesus, this retreat is for you. 
I have a question not listed here.