Formation Program Overview
The Ark and The Dove Formation Program, offered virtually by The Ark and The Dove Worldwide, is an initiative ordered towards the spiritual and intellectual formation of members of the Catholic Charismatic Renewal. Open to all those seeking deeper understanding of Catholic Charismatic spirituality, this program will feature discussion and explanation of Catholic books, documents, and other resources, with the intention of fostering understanding and integration of these teachings into the life of the Church. This program is presented from the perspective of interior strengthening the Catholic Charismatic Renewal, and also offered for the edification of the whole Church.
Upcoming 2022 Courses
in the Online Formation Series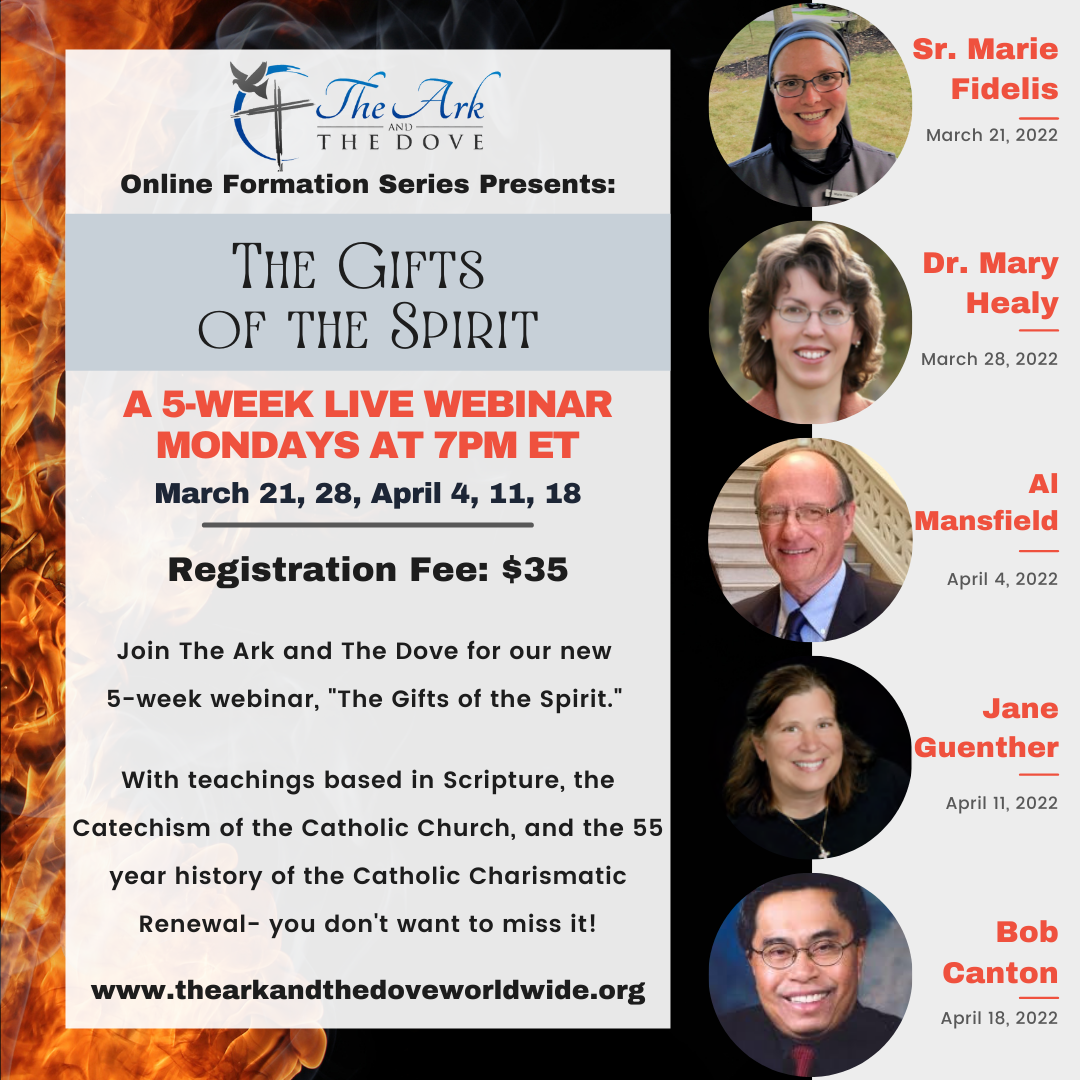 The Gifts of the Spirit
Join Sister Marie Fidelis as we explore the Charismatic Gifts of the Spirit, listed in 1 Corinthians 12. The teachings will be presented in the context of the Scriptures, the Catechism of the Catholic Church, and the 55 year legacy of the Catholic Charismatic Renewal. 
Those who register will have access to the LIVE sessions presented on Mondays at 7:00pm ET.
Can't attend the live session due to a schedule conflict?
All registered participants will receive a weekly email with the recorded session!
(Please note: This course is being offered in English.)
Have questions? Send us a message below!