Bethany School of Healing
The village of Bethany was a center for caring for the sick.  It was at Bethany that Lazarus was
healed and it is in mercy and compassion that we are sent to heal the broken hearted.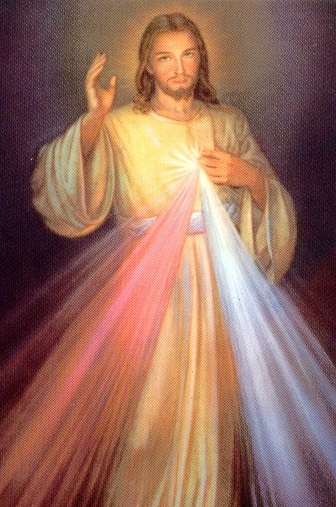 Jesus sent his first disciples out on mission with these words, "Go to the lost sheep of the House of Israel.  And as you go, proclaim that the kingdom of heaven is close at hand.  Cure the sick, raise the dead, and cleanse the  lepers, cast out devils.  You received without charge, give without charge" (Matthew 10: 6-8).
Dates:  Jan 14, Feb 4, Mar 4, Apr 15, May 6, Jun 3, Jul 1, Aug 19, Sep 16, Oct 7, Nov 4, Dec 2.

Times: 

1 – 4 pm
Place: 

The Ark and The Dove
10745 Babcock Blvd.
Gibsonia, PA  15044
(724) 444-8055
Cost: 

Donation
Requirements: 

Already involved in healing prayer with others or a call to minister healing to others.
Included: 

Each monthly session will consist of a time of prayer and praise, followed by teachings, opportunities for practice, plus questions and answers in a workshop setting.
The school will equip those who are called to the healing ministry with training in the various forms of ministries:
Prayer for Physical Healing
Prayer for Emotional Healing
Prayer for Spiritual Healing
Guidance and protocols given for those ministering healing in each of these areas.
There will be various healing ministry models used.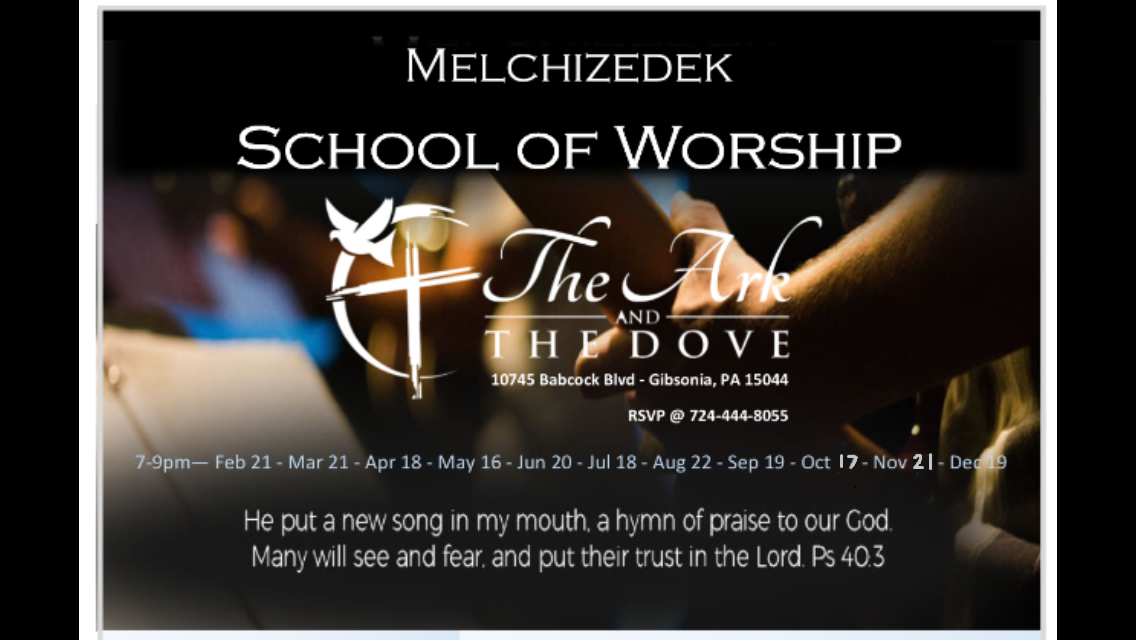 Meet the Team
Sister Bernadette has been a Franciscan Sister from the Disciples of the Lord Jesus Christ for over 30 years.  Sister has been imbued with the charism of her community which is Prayer, Praise and Evangelization.  Her passion is to lead people into the freedom of God through praise and worship.
Father Levi Hartle is a member of the Fraternity of Priests.  He has 16 years of experience in leading worship, and his passion and study over the last 15 years is prayer.
Father Michael Ackerman is a member of the Fraternity of Priests and has a passion for praise.  He is gifted in discernment, theological research and teaching.
Susan Potvin, worship leader and national speaker, leads the Living Praise Worship Team.  Susan longs for God's people to experience the depths of worship and how to access the power of Heaven to bring God's Kingdom on earth.
The
Melchizedek
School of Worship

Empowers us as sharers in the royal priesthood of Christ, and will equip those called to lead worship through:
Teaching
Practicing the teaching
Praise and Worship
Vocal Prayer
Discerning gifts in leading
Small group development of gifts
Gift activation exercises
Discussion
Q&A
Fellowship
Wednesday, November 21, 2018  7-9 PM
The Ark and
      The Dove on Fire!
Worship by Living Praise
     … through the Power of the Holy Spirit
Refreshments
Teaching
Testimonies
Prayer
Saturday, June 16, 2018

10 am – 2 pm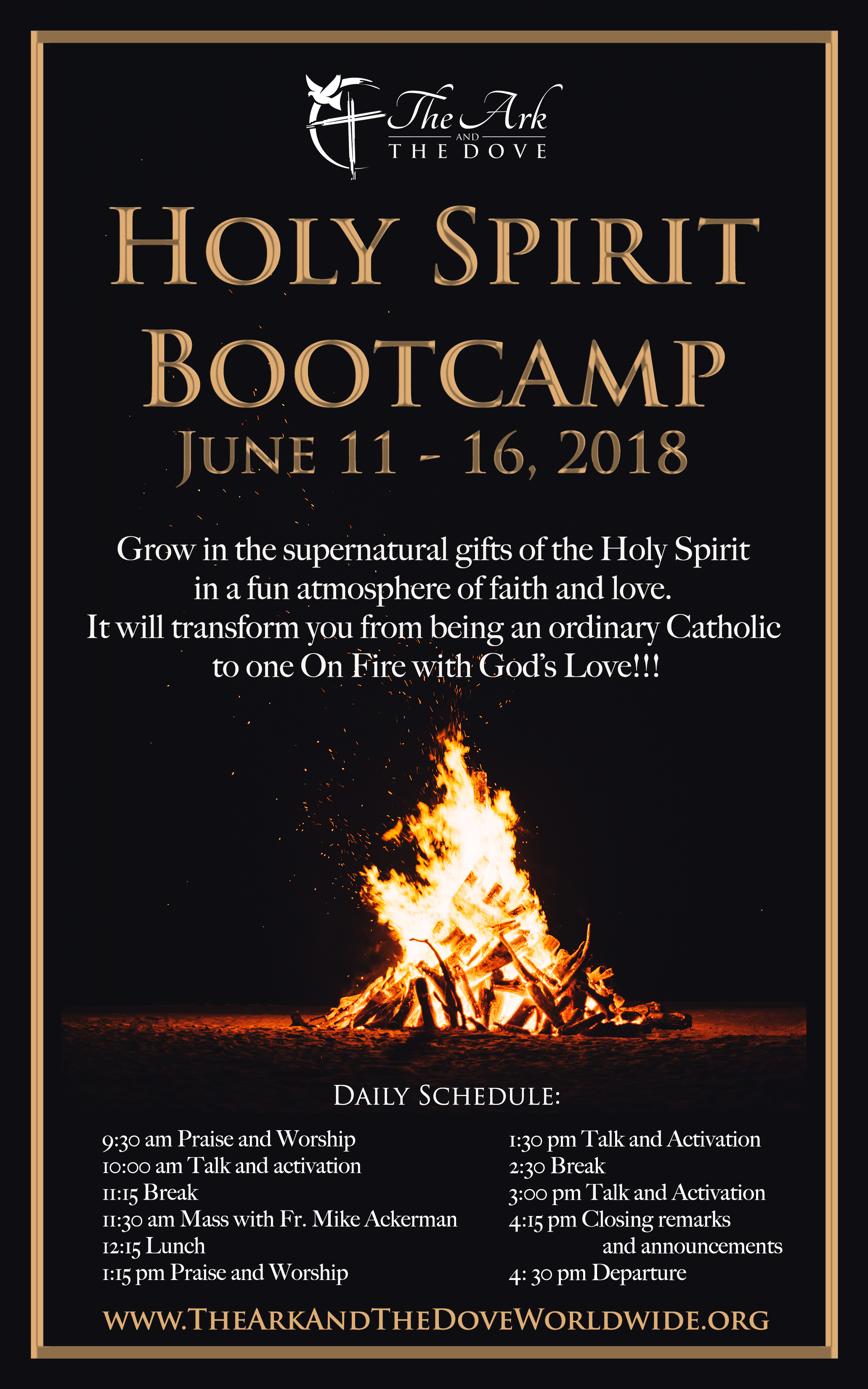 Holy Spirit Bootcamp
June 11
"You will receive power when the Holy Spirit comes on you; and you will be my witnesses in Jerusalem, and in all Judea and Samaria, and to the ends of the earth" (Acts 1: 8).
Monday – Learn how to activate the gifts of the Holy Spirit in your life that you received at Baptism and Confirmation. We will renew our Baptismal commitment and you will receive prayer for the release of the gifts of the Holy Spirit.
 June 12 –13
"I tell you the truth. The person that believes in me will do the same things I have done. Yes! He will do even greater things than I have done" (John 14:12).
Tuesday – Learn to grow in praise of our God and how to be filled with Joy. Learn also about the gift of prophecy.
Wednesday – Learn about words of knowledge, faith, wisdom and discernment.  We will have fun opportunities for activation of these gifts in an informal setting. Discover the power of the Holy Spirit within you!
 June 14 – 15
"The Spirit of the Lord is on me, because he has anointed me to proclaim good news to the poor. He has sent me to proclaim freedom for the prisoners and recovery of sight for the blind, to set the oppressed free" (Luke 4:18).
Thursday –Learn 5 easy and effective steps to pray for healing and to see real results!  There will be lots of opportunities for practice.
 Friday – Learn to share your testimony of what God has done for you.  Also learn how to reach out to people with God's love in non-threatening ways. It is fun and you will be amazed what God can do through YOU!!
 June 16
Saturday – We will celebrate with The Ark and Dove On Fire Prayer Meeting. There will be an opportunity to give testimony of what God has done.
We will conclude our Bootcamp with a Commissioning and Graduation for Bootcamp Students.
Registration:  Online at www.thearkandthedoveworldwide.org  Open the Reservation Tab to register. Put in the memo line: Holy Spirit Bootcamp so we know which event you are attending.
Cost:  Preregistration is $100 for the week. Due by June 1st. After June 1st the cost will be $125 or $25 a day. Payment can be over the phone or on site by credit card. We accept most major credit cards. Or mail a check to The Ark and The Dove 10745 Babcock Blvd. Gibsonia, PA 15044. Put in the memo line of your check: Holy Spirit Bootcamp.
Meals: There will be a lunch ticket available for $60 for the week or $10 a day. Purchase this by June 1st. Otherwise bring a bag lunch each day or go out for lunch. Note: The lunchtime is one hour.  Beverages will be available for everyone. 
Overnight accommodations: These are available upon request for $60 a night per person. Meals are an additional cost. We have limited housing space so register early.
"Devotion in Motion"
(Learning the Language of Movement)
October 13, 2018 from 10: 00 a.m. to 4: 00 p.m.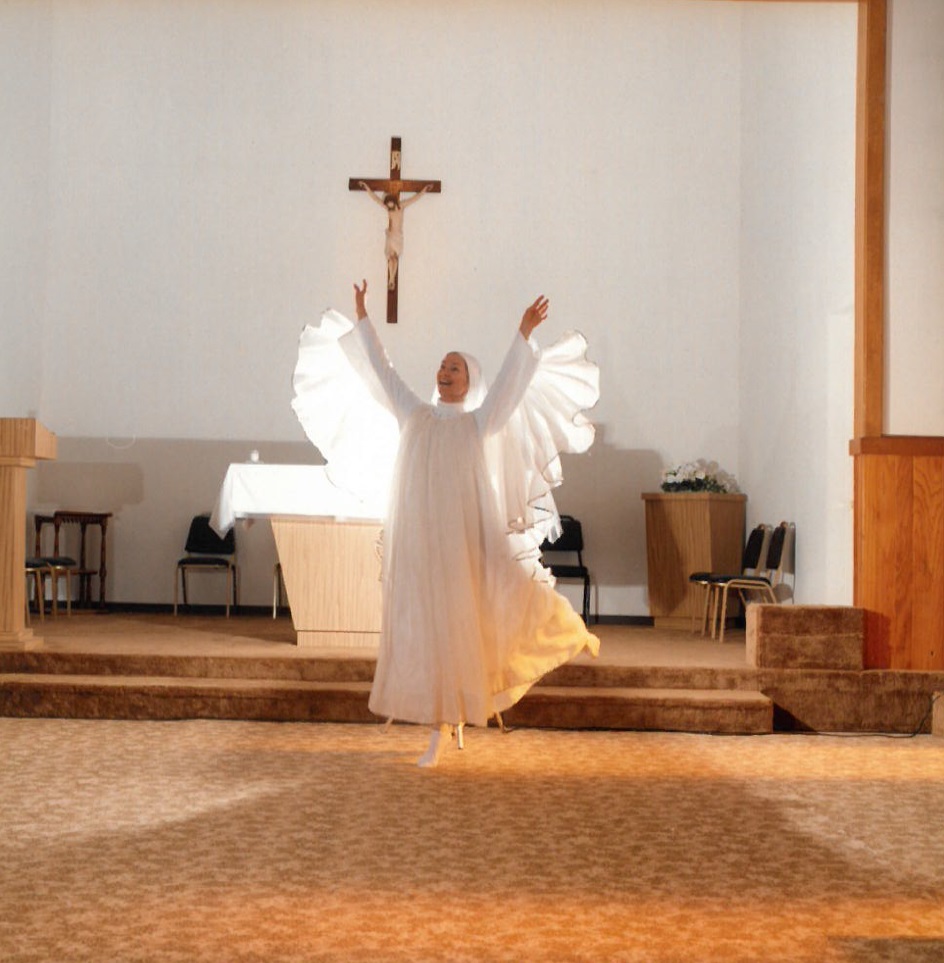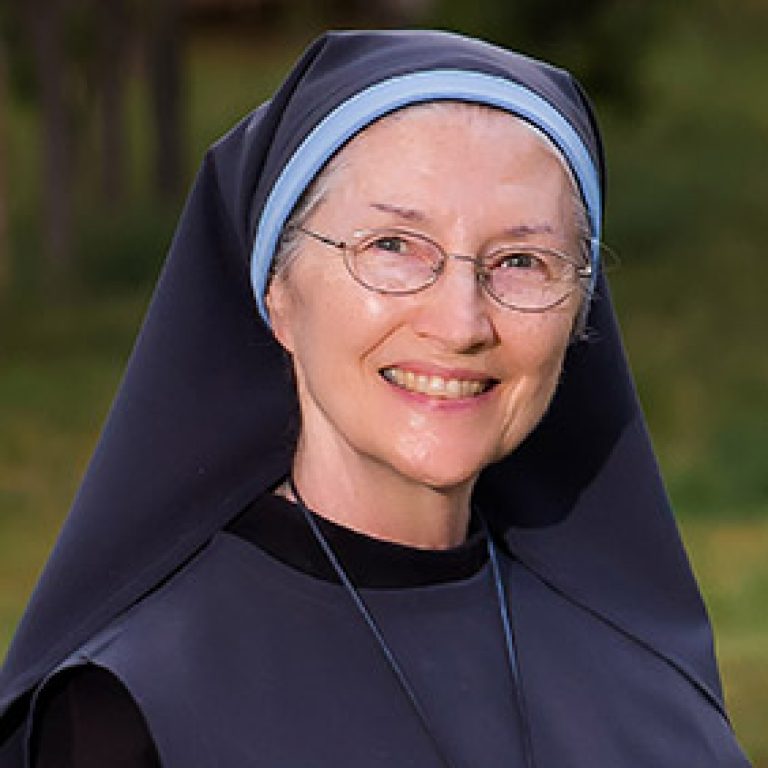 " The most valuable thing the Psalms do for me is to express the same delight in God which made David dance" (C.S. Lewis).