Through reclaiming the historic site of the "Duquesne Weekend", The Ark and The Dove, home of Baptism in the Holy Spirit, we seek to foster unity with those who have received this outpouring and to extend that grace for generations to come.
.
Full vision statement of The Ark and The Dove Worldwide
ICCRS Donates Cross of the Renewal
For the 50th Anniversary Celebration,
ICCRS commissioned the statue of the Cross of the Renewal
which was dedicated on the morning of February 18, 2017.
Read more...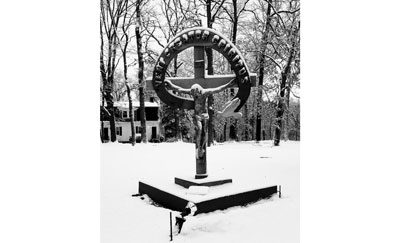 by Mark Nehrbas - Five years ago I was diagnosed with adenocarcinoma an aggressive form of stomach cancer. I had no symptoms. It was a surprise. My wife, Carol, and I had moments of tears and clinging to each other when we first got the news. Friends from...
read more