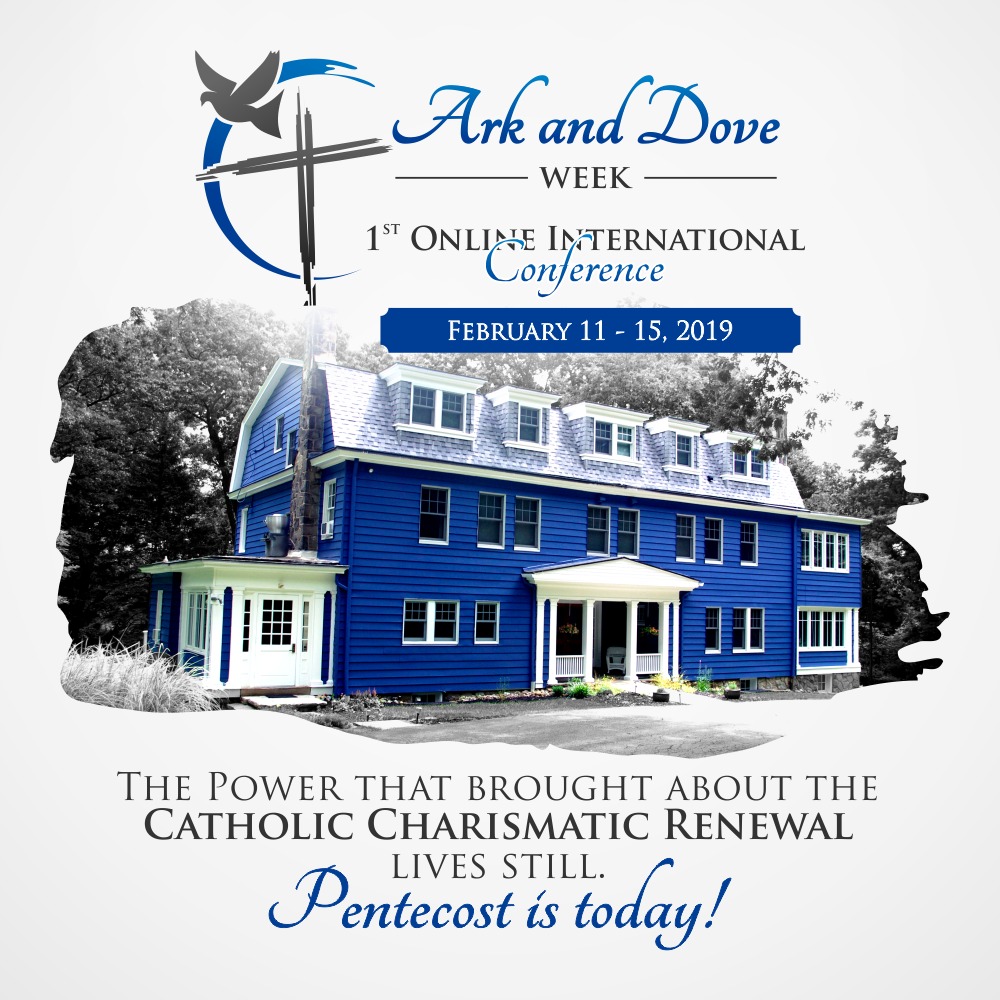 Join us on a 10-day pilgrimage to Italy for Pentecost & the announcement of CHARIS!!
Project Olive Branch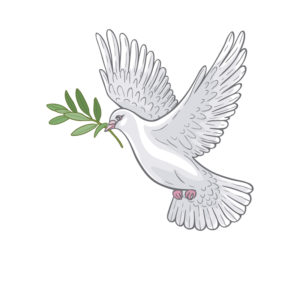 "HEARTS LIKE WATER"
On February 17, 2018, a handful of Catholic Charismatic Renewal leaders gathered in the chapel at The Ark and The Dove retreat house outside Pittsburgh to celebrate the 51st anniversary of the historic "Duquesne Weekend," where the Holy Spirit fell in power on a group of college students, as of a new Pentecost, in 1967.
The people gathered for the anniversary event were members of the Board of Directors and the Council of Advisors of The Ark and The Dove Worldwide. This included leaders from around the United States and Brazil, as well as former ICCRS Chairman Michelle Moran from London. They gathered to worship the Lord and listen to His voice as He spoke prophetic words about His plans for the next 50 years of Catholic Charismatic Renewal. They received many prophetic images involving water, including this word from Lamentations 2:19, "Pour out your heart like water in the presence of the Lord."
The worship leader for this event was Leslie Bertucci, wife of The Ark and The Dove Worldwide Chairman Johnny Bertucci. Immediately upon returning home to New Orleans, Louisiana, Leslie was inspired to write a song whose lyrics came solely from the prophetic words given at the anniversary event. "Hearts Like Water" is the result of that divine inspiration.
The song is currently available on several digital download sites, including iTunes, Google Play, Spotify and Amazon. It will soon be available everywhere digital music is sold.
As you listen to this song, let the inspired word of God lead you to His throne room. Through your worship, allow yourself to "pour out your heart like water before the Lord," holding nothing back from Him Who is worthy of all our praise. Come Holy Spirit and renew the face of the earth!
Watch the video below to see what Michelle Moran says about the role that The Ark and The Dove plays in the renewal of the Church today... I think it is symbolic for us of initially young people, lay people, coming together to focus on the Holy Spirit and...