All Events Cancelled
In union with the guidelines being offered by the State of Pennsylvania and the Diocese of Pittsburgh, all events at The Ark and The Dove Retreat Center have been cancelled for the months of March, April, and May 2020.
We apologize that we will not be receiving guests until further notice.
The Sisters will be praying for your intentions daily before the Blessed Sacrament.
Click here to leave a prayer request.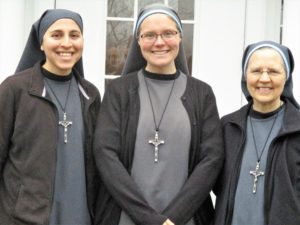 From left to right: Sister Grace Maria, Sister Marie Fidelis, and Sister Bernadette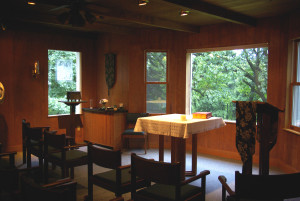 The Chapel today